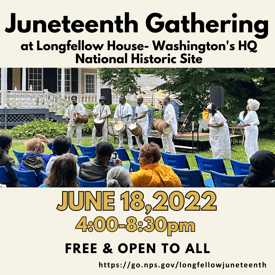 Gather for Juneteenth to honor those who endured slavery and seized freedom on Brattle Street before the American Revolution, their living descendants, and the long history of Black freedom activism in Cambridge and beyond. This event will feature a community gathering with music, poetry, art, speeches, and family activities, followed by a screening of the award-winning 2022 documentary Descendant. Presented in partnership with the Descendants of Tony and Cuba Vassall, History Cambridge, the Museum of African American History, Royall House and Slave Quarters, Slave Legacy History Coalition, Cambridge Black History Project, First Church Cambridge, Christ Church Cambridge, and Black Coral, Inc.
06/18/2023
4 pm - 8:30 pm
105 Brattle St. Cambridge, MA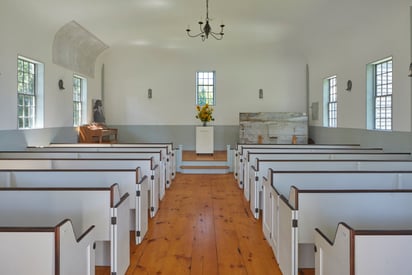 Join us on June 19, 2023, to commemorate the Juneteenth Holiday at the African Meeting House in Nantucket. This event marks the opening of our Nantucket site for the summer months. During this community gathering, attendees will meet the Museum's new President/CEO Dr. Noelle Trent as well as the Education and Interpretation Programs Department staff to learn more about the significance of the Juneteenth holiday and how the Museum of African American history upholds this legacy through our historic sites, exhibits, and collections.
06/19/2023
12:30 pm - 2:30 pm
29 York St, Nantucket, MA